To make it to the top of your Game and to excel in your art or craft, you must first make the effort.
Your Goal must be a Passionate Obsession.
You must visualize it and study it from all angles.
You must "feel" it in your bones.
Your actions toward it must be Instinctive and Productive.
These are the Qualities of a CappaDonna - The Ultimate Hustler.
Get your mind right, put your game-face on, and get ready to make moves...
Behold, there are many "young players" in The Game who have the talent and skills to move-up in Life, but instead they struggle because they are unaware of the many aspects of The Game involved on their voyage. There are also many distractions.
But they can succeed if they attend to the details of their Game and make sure that their Game is tight in all aspects.
This will also help any Player find his or her way into The Zone.
BUT YOU HAVE TO KEEP YOUR GAME "IN CHECK"!
Whatever is holding you back, take time out to MEDITATE and USE POSITIVE AFFIRMATIONS to destroy the weaknesses in your Game.
Do not let these obstacles of life conquer you!
Admit your weaknesses and fight them with a passion!
BUT, DON'T THINK ABOUT IT.
BE ABOUT IT!
GET YOUR HUSTLE ON AND MAKE MOVES!
"BELIEVE IN YOUR GAME..."
CONCENTRATE
KNOW THAT YOU SHALL PREVAIL
AND
REFUSE TO FAIL
DON'T LET PROCRASTINATION AND FEAR
DEFEAT YOU OR YOUR GAME.
Remember:
"You gotta stay on your Grind if you wanna Shine."
And Now...
A Few Reasons
Why It's Hard For A Player To Move Ahead:
(ROUGH DRAFT LIST)
Fear of Rejection; Not sure if people will like (or accept) your ideas, talent, creativity, or product
Not "Hungry" enough; You have to want it
Having Doubt in your Game; You know there will be Obstacles, but you must be fearless, stand tall, and ready to take on all Challenges
Fear of Humiliation; worried about what other people may think or say if you fail
Allowing yourself to be bored and not taking action
Being too complacent and pleased with your current situation
Not using the proper motivation to energize and drive you, such as: the Competition, the Rewards, the Benefits, your Needs, Proof of your Abilities, Hate of your current situation, Pride, Status, or the Desire of where you truly want to be or want to do
Not sure where to start or how to begin
Trying to be too perfect the first time
Chillin' and watching TV instead of working
Not enthusiastic about your product, service, idea, or talent
Not starting because you feel you aren't talented enough
Fear that you will be taken advantage of or struggling to repay debts for your project; If you believe in your project and have studied and tested it, you should have no fear of failing
Unsure of how to deal with Professionals and Executives; Unsure of your Game, Communication Skills, and Negotiating Skills
Not meditating or getting focused on the task BEFORE working
Not involved with the right Professionals for the job; using amateurs, crackheads, or "shade-tree" technicians
Not sure if your current Goal or Dream is what you really want to do or pursue
--------------
Fear of "looking like a fool"
Believing that people might not like your product, service, talent, or idea - and you haven't even "tested" the market or tried to make a sale
Procrastinating because of setbacks, rejections, lack of sales, or obstacles
Not taking time out to make calls and contacts; Failure to network and build resources
Procrastination because you don't have the finances or resources to start your project - and you haven't made any attempts to "sell" your idea to investors or other Players capable of backing you
Thinking, Observing, and Analyzing instead of Doing; Daydreaming instead of Taking Action
Talking about it instead of Making Moves to "make it happen"
Making a simple task complicated by adding too much to it or thinking too much about it - sometimes you should go with your Instinct
Not Planning or Completing your list of "things to do" Daily in order to achieve your Goal
Not training and staying immersed in the Industry or the "game" which you have chosen
Sleeping too much
Meditating on (and worrying about) your current situation instead of making moves to into a better situation
Not studying and accumulating knowledge about your art, craft, or industry
Not really trying to complete the necessary steps toward the Goal;
Inability to Multi-Task
Poor Time-Management
Wanting to do all of the work on your own but lacking the discipline, skills, drive, time, talent, and training to do it all on your own
Wanting to do too much too soon; not willing to "crawl before you walk"
Focusing on other opportunities, ideas, activities, or people besides focusing on your Goal and Business/Personal Responsibilities
Peer Pressure and being influenced by friends to do other things besides attend to your Goal and Priorities
Not being able to visualize and "see" the Goal
------------------
Allowing others to intrude or impose on you while you're trying to work on your Goal
Running errands and doing favors instead of handling your business - and being too tired, worn-out, or "out of focus"
Talking instead of listening an paying attention because you already know MOST of the information but NOT ALL; Sometimes it's best to listen because you may come up with a solution to a problem you have in achieving your Goal
Not being Professional
Unaware of the Responsibilities of the Goal
Waiting for something to happen instead of creating your own opportunities and organizing
Letting the doubters make you doubt yourself
Assuming instead of Researching and collecting FACTS; Assuming instead of testing
Spending and Wasting your income and necessary capital on non-essential items and "junk"; Not spending wisely
Too impulsive; lack of self-control; compulsive spending and parlaying
Not budgeting or setting aside capital to invest and operate
Being too stubborn to try other options or ideas
Failure to prepare for the worst
Failure to step-up your Game when necessary
Too Shy; Not assertive enough
Failure to PRACTICE and HONE your skills
Believing you are not smart enough
Not expanding your search for new products, services, deals, personnel, or resources that could help you move up
Burning Bridges and stirring up trouble
Believing you're not good enough because of your current capabilities
Believing you're not good enough because of your physical appearance
Unwilling to sacrifice
Failure to seek out education and training
Failure to study, compare, and critique the competition;
Meditate and Study YOUR Game. Look for leaks and cracks. Make sure that it's air-tight and strong enough carry you from your current Throne to The Golden Utopia where all the True Players and Ballers Roam...
See Also: "Ways To Keep Your Pimp-Hand Strong"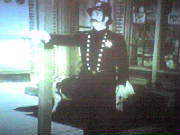 THE SINS OF THE GAME
Don't let the Sins Of The Game destroy your Good Vibe and Karma! Keep your mind focused and pimphand strong!
Greed/ Gluttony.
Envy.
Lust.
Oppression.
Laziness.
Jealousy.
Procrastination.
Ignorance/ Stupidity.
Confusion.
Waste.
Arrogance.
Fear.
Sloppiness.
Impulsiveness.
Addiction.
Beware! These Qualities can lead to the Darkside of The Game and cause you to over-extend your pimpin!
DZL RADIO(TM)
"YOUR GATEWAY TO THE GOOD LIFE."
Back To The Player Lifestyle "Contents Page"